The word 'Homowo' means "hooting at hunger". It is celebrated by the people of Ga Adangbe traditional area of Osu, Labadi, Teshie, Nungua and Tema in August every year. It reminds Gas of their victory over a great famine, which they experienced in the olden days. There is banning of drumming and other noise making for thirty days to the festival.
READ ALSO: Ruth of Date Rush Looking Cute In Her Nurse Uniform (Photos)
The festival is celebrated in August each year on different days by the different groups. They begin the festival with spring of maize. Most Ga people travel back to their families to celebrate with them.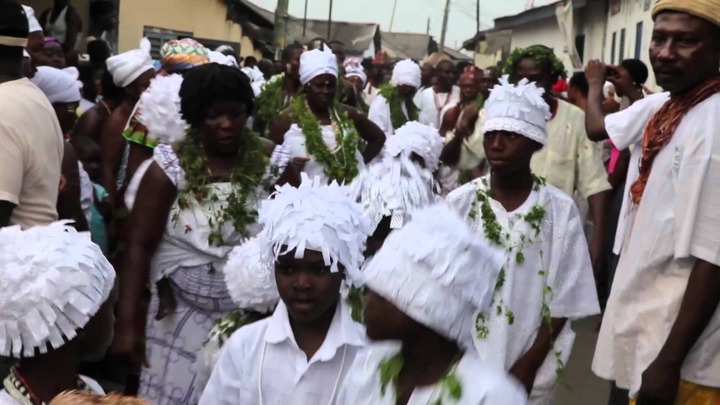 This is called "Soobi" which means Thursday people because they arrived on Thursday. The traditional priest begins the rites by pouring libation to the gods of Homowo. However, the first one is the "twins yam festival". All the twins dress in white and they prepare a festival meal for people to eat.
READ ALSO: We Are Innocent, Fearless Gang Claims As They Run To "Antoa"
In the evening, all twins take a walk with their parents and relatives to the seashore to throw away the leftover meal.
The "Akpade" rite. In this rite, elderly women mark the two sides of doors of a house with Akpade (red clay). The purpose of this rite is to protect the people from evil spirits.
READ ALSO: This Is Why There Is "Anloga" In The Volta Region And In The Ashanti Region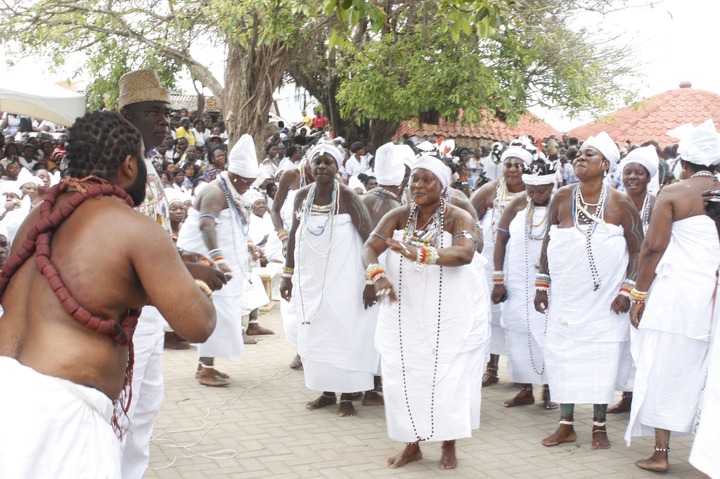 In conclusion, the main goal of the clay rite is for protection.