The Ghana movie industry seems to be having a worrying time at the moment. It is sad seeing one of their own in a very sad and worrying state.
Ghanaian sensational and legendary actor Kofi Laing popularly known in movies and Ghanaian movie series as Kohwe has been pictured in a very worrying state.
READ ALSO: Ghanaian Musician Keche Joshua Helps Old Man On The Street (Video)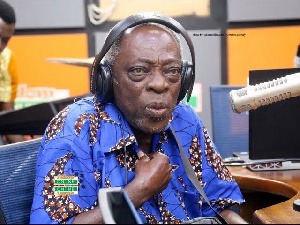 The actor who has been sick for a while has once again seen in photos on a Facebook platform showing his current state.