Most actors in the country have over the years been involved in various forms of road accidents. Most of these actors have survived whilst others unfortunately died. Special mention can be made of Kwame Owusu Ansah, Terry Bonchaka, Suzy Williams, and many others. Just as the country is preaching about ending road accidents, reports indicate that another actor is involved in an accident.
READ ALSO: Ghanaian Celebrities Who Look Young Despite Their Age
Takoradi-based actor, Too Much who is popular in the country due to his role in the Junka Town movie, has been involved in a serious road accident. A picture of the accident has since been circulating on social media with people wondering what happened. His black saloon vehicle is seen crashed with parts being destroyed.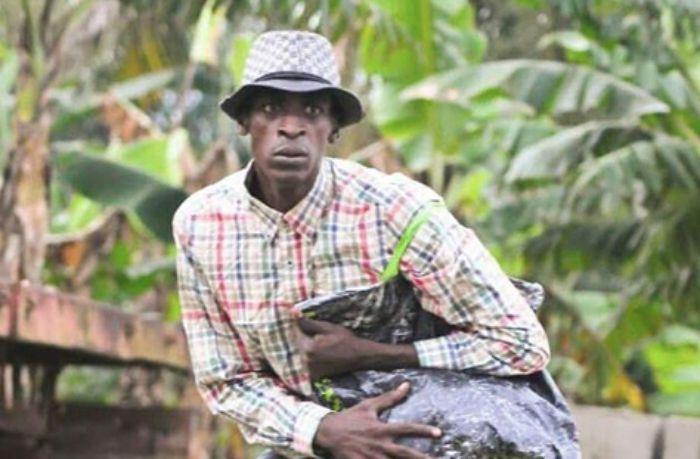 The accident, according to sources happened last night when the actor was returning from a meeting. It took bystanders to save the situation which nearly turned deadly.
The black paint of the vehicle has been scratched in a situation that looks like another vehicle bumped into the driver's side. Fortunately for the Junka Town actor, he survived the accident unhurt but his vehicle is currently in a bad shape.