Ghanaian rapper Sarkodie has released his "No Pressure" album which was executively produced by Sarkodie, MOG, Altranova, Kayso, Certified Bangerz etc. The cinematography was directed and editing by Sam Mironko, a renowned director.
The album was supposed to be released  earlier on 9th July, 2021 but postponed to 30th July, 2021 due to certain naming right issues. Finally, it's out and trending.
"No Pressure" Album is a hot new release. You have to check it out ,it's full of hot bangers such sarkodie's already released hit single song "No Fugazy" and "Choachella" which he featured one of Ghana's top artists "Kwesi Arthur".
The album contains 16 tracks which features some Ghanaian and international artists. The likes of Darkovibes, MOG, Medikal, Kwesi Arthur and Benerl, all from Ghana have been featured. Vic Mensa, Giggs and Wale from United States of America. Casper Nyovest from South Africa, Olade from Nigeria and Harmonize from Tanzania.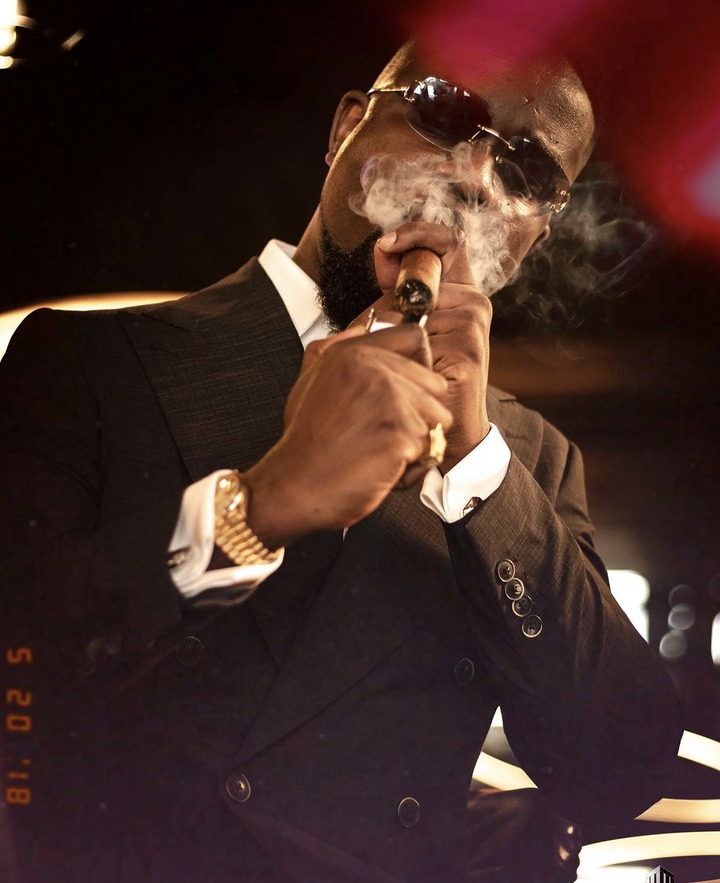 You have to update your music playlist with "No Pressure" and remember to share it with your friends and fans of Sarkodie. In less than a day, the album is getting massive download from music stores across the globe.
Most music lovers are comparing it to Stonebwoy's "Anloga Junction". Others are saying it's on a head to head with it while some says it will surpass it.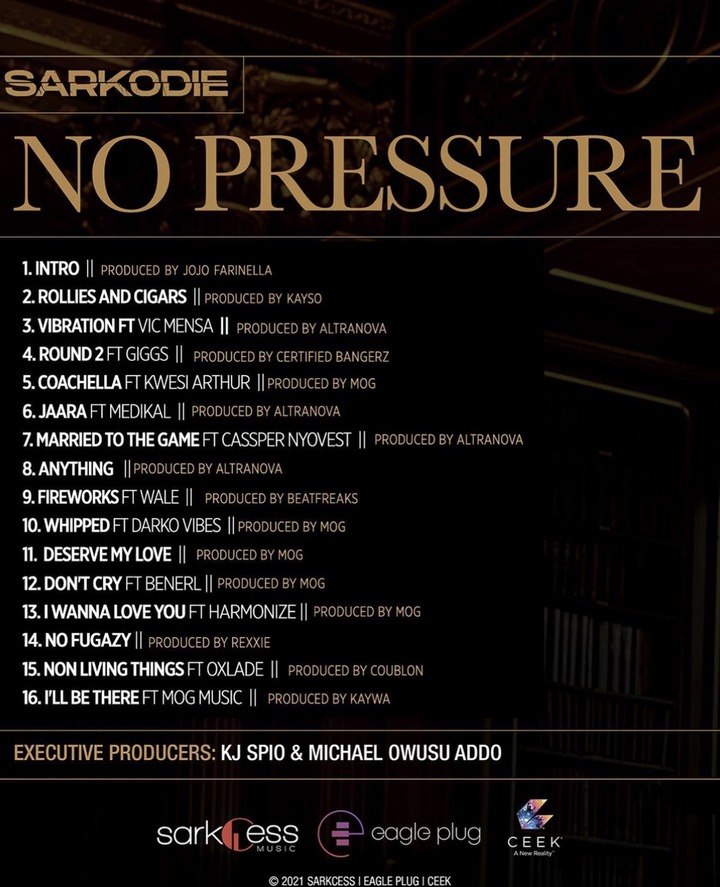 Sarkodie No Pressure Album Full Tracks List
1. Intro
2. Sarkodie ft Medikal – Jaara
3. Sarkodie – Rollie's and Cigars
4. Sarkodie ft Vic Mensa-Vibration
5. Sarkodie ft Giggs – Round 2
6. Sarkodie ft Kwesi Arthur – Coachella