TB Joshua Burial activities in the Synagogue, Church of all Nations.
The renowned man of God in Nigeria, T. B Joshua has been laid-in-state today, Thursday, 8th July 2021 as many huge crowds surround his mortal remains. This is the man of God known across the globe because of the signs and wonders he performed and how God used him to impact the lives of many people.
READ ALSO: Interesting Times: Watch A Man Chewing Raw Cassava With Coke (Video)
TB Joshua's body is being laid-in-state in his Church thus the Synagogue, Church of All Nation in Nigeria. Looking at the picture below, many people have surrounded the mortal remains of the man of God as many are struggling to catch a glimpse of his mortal remains. Others are with their cameras trying to capture the man of God for the last time.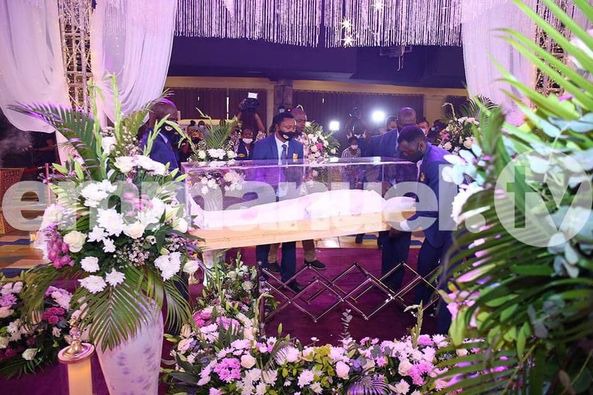 Just look at where the man in brown Africa wear was hanging before getting the chance to take photographs of T. B Joshua's corpse. This really means that the man of God was everything to these people when he was alive, even in his death, they still cherish him soo much.