Ali and Shamima had entered the reunion stage of the Date Rush Show with beautiful dance moves. But unfortunately fell on stage. The two have been trending for various reasons after their first encounter on the date rush show. After the program, they have been on social media for all the reasons.
Just recently, they were spotted in a shop buying what looks like a wedding gown. They were billed for the reunion show and Ali was dressed in all white attire with Shamima donned in a red dress. As they were ushering each other on the show, Ali tried to carry her partner in his arm.
READ ALSO: Ali Fails To Carry Shemima On Date rush Reunion (Video)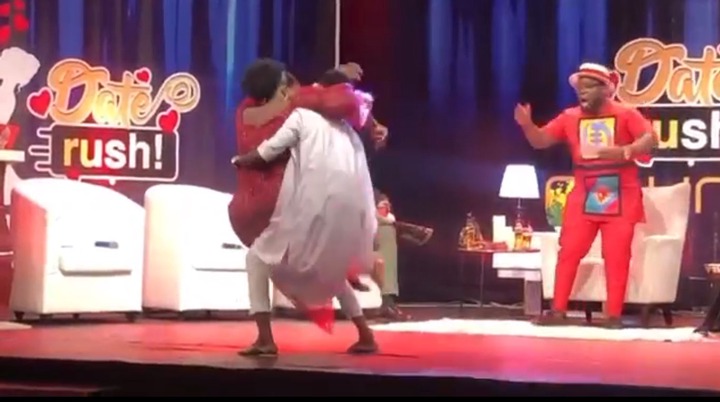 But unfortunately, Shemima fell from his hand and they both landed on the ground. They both had to get up and the entire auditorium bounced into laughter. Giovani, the host of the program could not hold on but had to laugh out loud.