I can confidently say without mincing words that, everybody is happy for Fatima getting a date on that night. She is loved by many on the show due to how she does her things. People did not want her to leave but definitely she has to find love for herself.
READ ALSO: Throwback Photos of 14 Kumawood Movie Stars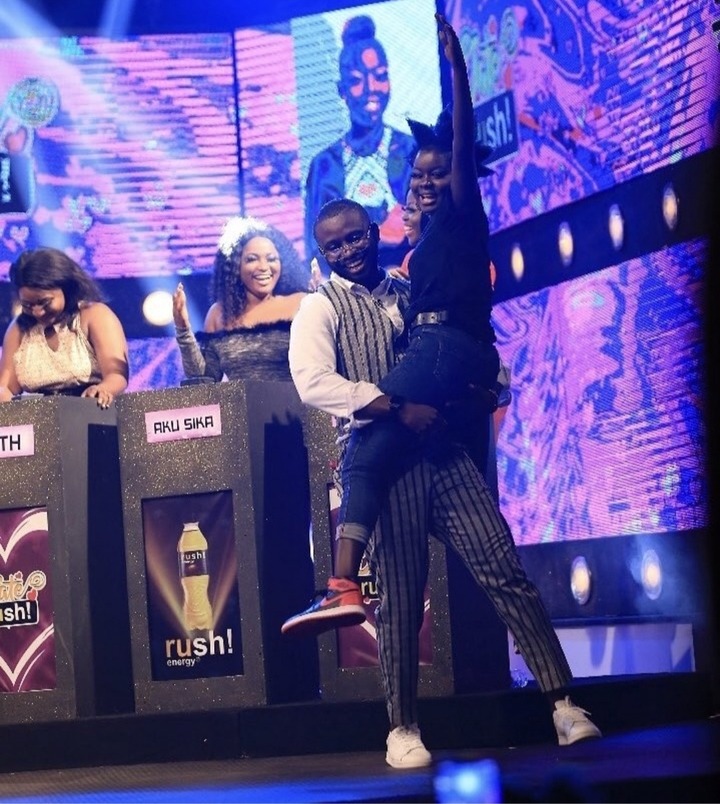 Bismarck has really made Fatima happy by choosing her since she has been on the show for long. Prior to getting a date, one Rastafarian broke her heart after revealing to him that she can sacrifice her school fees for him because of love. It came as a shock to everyone because we were thinking 300 Spartans would have chosen Fatima under any circumstance.
Despite the fact that Fatima suffered that heartbreak, she seem to be enjoying the company of Bismarck as first photos of them surfaces online. She looks very happy and smiles all over her face.
Check out photos below: