Meet The 198 Years Oldest Woman In Ghana And See The Secret Behind Her Longliving.
Today will go down in the history books of the country as a very memorable day as the oldest woman in the world is from Ghana. Aside that she was also responsible for the birth of Ghana's first president, Dr. Kwame Nkrumah. She was seen today speaking live on TV on Captain Smart's show.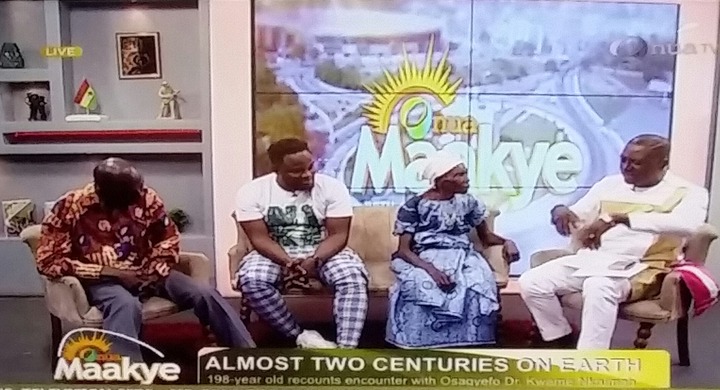 Captain Smart told his viewers some weeks ago that he had met the old woman who was responsible for Nkrumah's birth. He also fulfilled a promise of doing everything possible  to bring Maame Amordzi to her show. She is currently 198 years of age from Subiriso in the western region of Ghana.
Well, we know people may ask if we still have people like Madam Amodzie still living in the world. Yes, there are others like her but her story narrated on Onua Maakye indicates she is the oldest person in the world.
To make viewers and listeners believe her story, she schooled them on how she used to provide herbal medicine to the Nyaniba, mother of Dr Kwame Nkrumah. Thus, during the time Kwame Nkrumah was in the womb. She disclosed she used to tell his sons the story about Dr Kwame Nkrumah and his mother.