The Vice President of Ghana has fulfilled his promise following an interview which happened on Sunday, 12th September 2021 when the veteran Ghanaian actor, Psalm Adjeteyfio came out with a statement that he is broke.
In a video cited on social media, the actor told the interviewer that he is currently not working and broke.
READ ALSO: Vivian Jill Lawrence Shows Off Her Father For The First Time (Photos)
The actor was born in 1948, meaning he is 73 years old now and very weak to work actively like before. Psalm Adjeteyfio is better known to most Ghanaians as 'TT' because of a role he played in a TV series known as 'Taxi Driver'.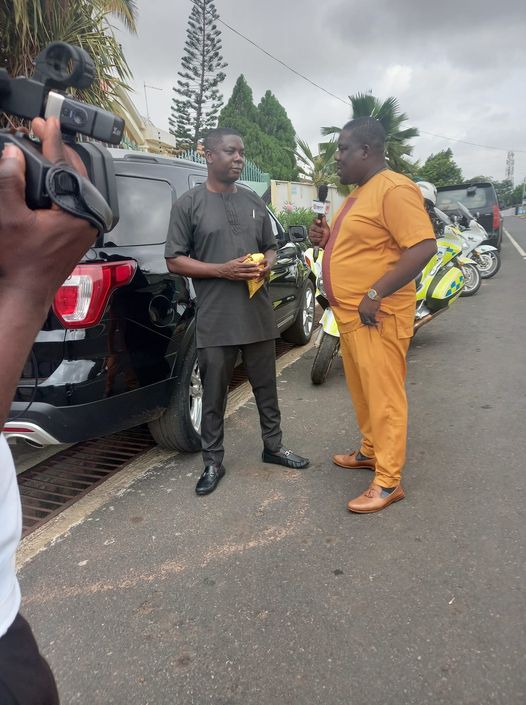 Psalm Adjeteyfio during the interview indicated he urgently need about GHS3,000.00 to pay for his rent. The interviewer was shocked to hear that Psalm Adjeteyfio was not having a house of his own.
On the same day, news from the camp of the Vice President of the Republic of Ghana, His Excellency Dr Mahamudu Bawumia broke that he will be assisting the actor to pay his rent after this sad news got to him.
Dr Mahamudu Bawumia has been able to assist Psalm Adjeteyfio beyond just paying his rent. A gentleman who works at the office of the Vice President by the name of Krobea Kwabena Asante has fulfilled this promise on behalf of the Vice President.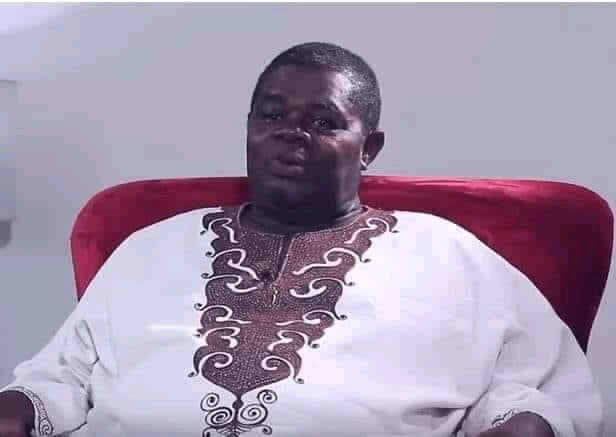 According to Krobea Kwabena Asante, Dr Bawumia has paid 6 months of renewable rent for the next five years. This amounted to GHS30,000.00. He has also given Psalm Adjeteyfio GHS20,000.00 for his upkeep. In all, the Vice President has assisted TT with an amount of GHS50,000.00 this morning.
This is what Mr Krobea Kwabena Asante wrote on his official Facebook page:
"Despite mourning his mum who died in the early hours of today. Dr Bawumia this morning fulfilled a promise he made yesterday to TT of Taxi Driver fame that he will foot TT's rent bills. Dr Bawumia has paid 6 months renewable for the next 5 years (30k) for TT and has also given TT 20k for upkeep. In all, he gave TT 50k this morning".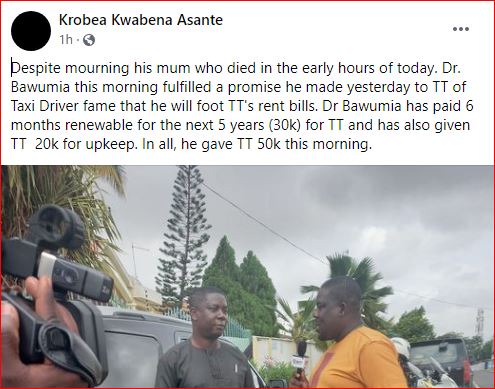 Aside this generosity, there have also pledges and promise from some Philanthropist like Aisha Modi and others.