A young boy whose name has been identified as Oswald has taken the social media by a storm. Oswald has has been trending on the social media following the letter to his mother listing things he will need for 'Our Day'. Many people heartfelt for his handwriting and the things he requested from his mother during the 'Our Day'.
READ ALSO: Sarkodie No Pressure Album Is Trending [Full Details]
This has attracted companies and individuals to meet the young boy and make donations.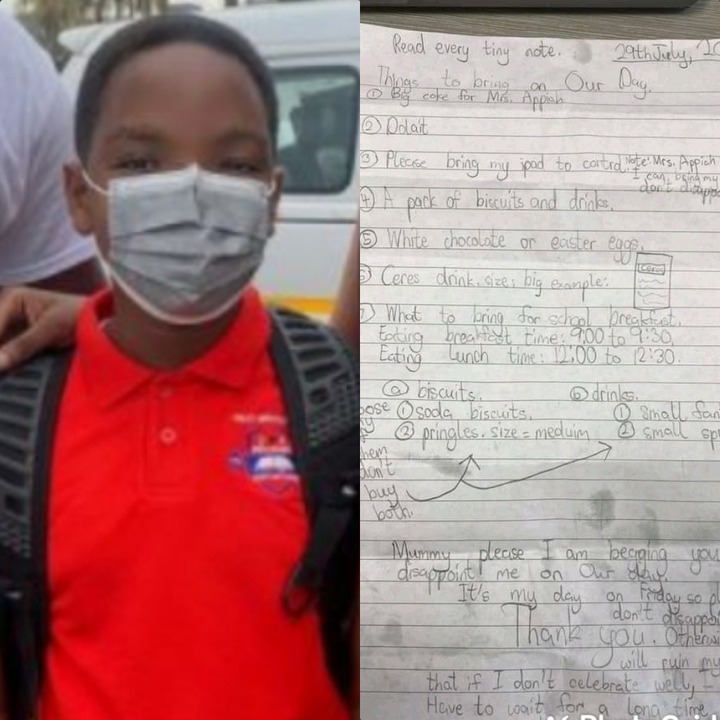 From the letter he wrote, he listed things he will need for the 'Our Day' both morning and in the afternoon. He did not forget to include items fir his favourite teacher called Mrs Appiah. He went on further to state the time he will be taking his breakfast and lunch. Also, the specific items for both morning and afternoon that is 9:00am to 9:30am and 12:00pm to 12:30pm respectively. Read the letter below;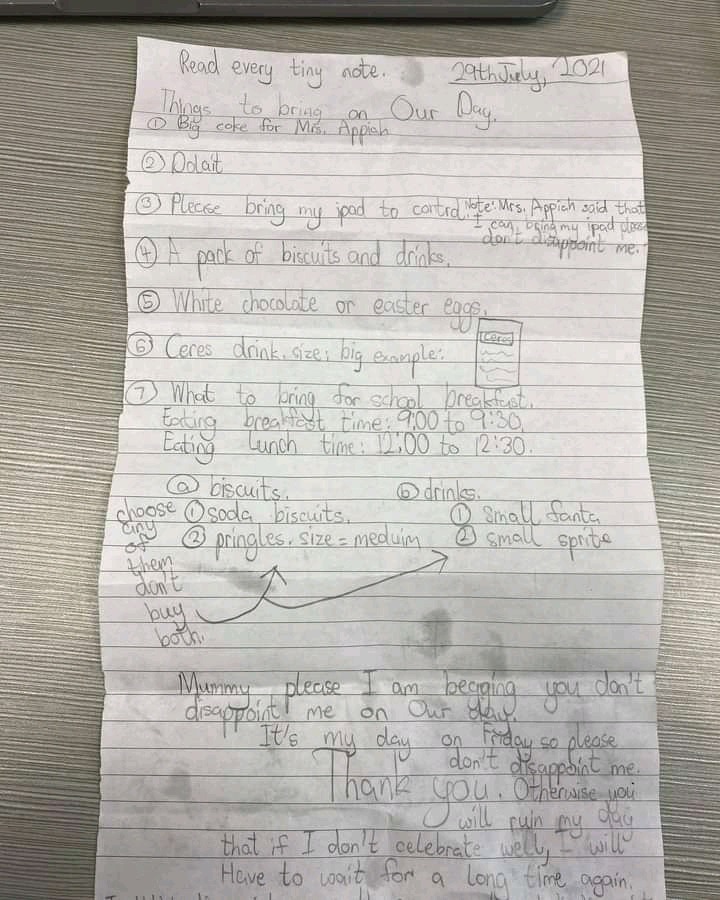 Since his list hit the social media many social media users have reacted massively to the young boy. Most people have promised to donate to the young boy while others have also taken the opportunity to offer him a scholarship.